Bucky on a Budget
 is a smartphone application and online website that is designed exclusively for University of Wisconsin-Madison students. We work to help students save money in four major categories: food, nightlife, entertainment and transportation by supplying them with deals in the Madison area. By combining all four categories into one app we make it easy for students to find what they want at the price they prefer.
- Our connectivity system allows students to invite their friends and then rewards them with more points and better discounts
- Our plan your night/build your budget option allows students to input their budget and the app then generates potential itineraries for them to choose from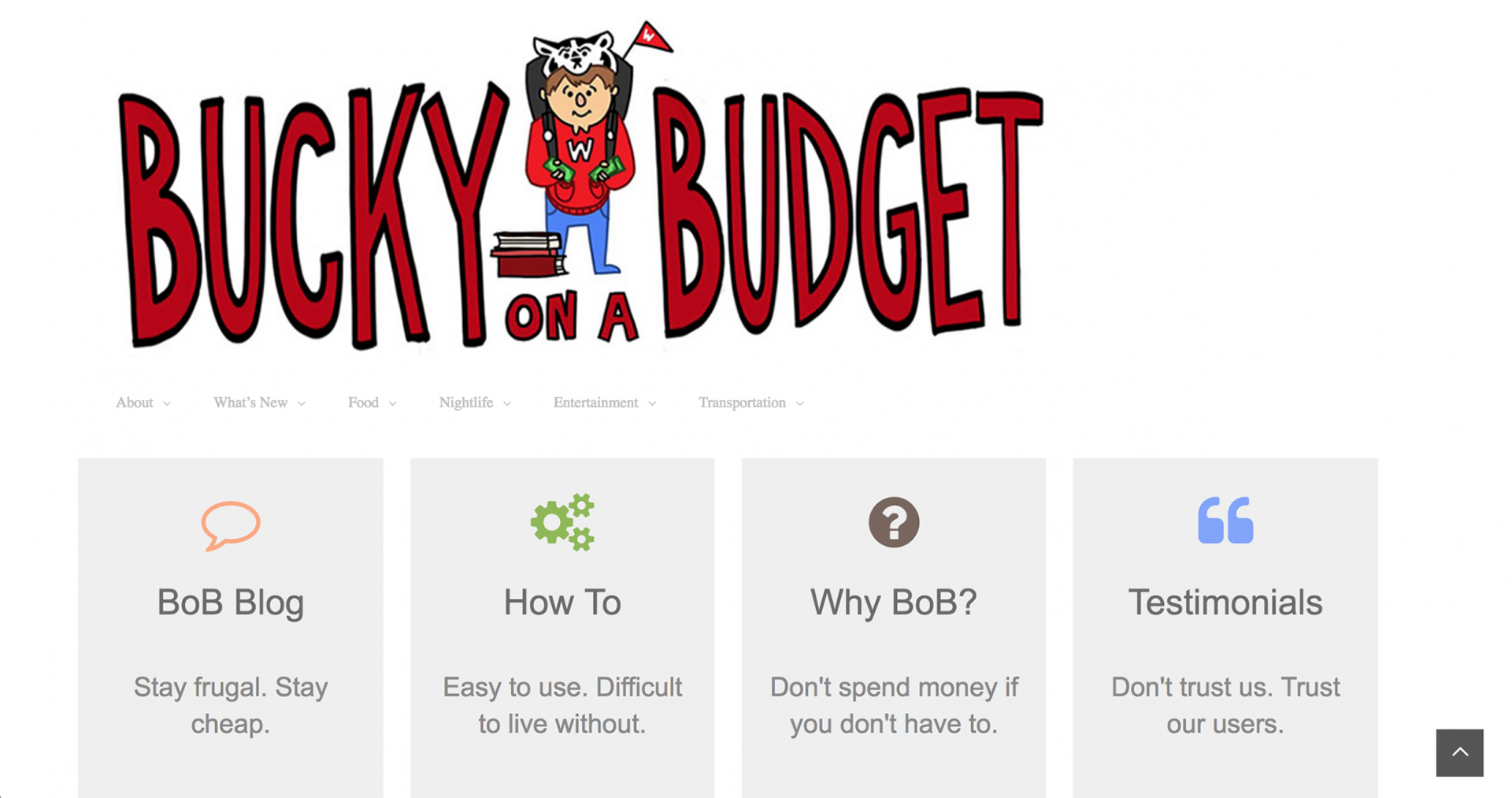 Bucky on a Budget was inspired in wake of Governor Scott Walker's proposed budget cuts to the UW system.  As a group of college students who pay for rent, groceries and tuition, we were horrified at the thought of having to spend more, so we decided to take some initiative and create BoB.
We were divided into four teams to develop this project: Platform, Content, Strategy and Pitch. Platform team was responsible for managing the website platform; Content team, where I was in, was the editor for all the written works (since it's a journalism project, we have about 30 articles in total to edit). Strategy team was like a leader team to manage ideation process and the overall progress of the project, basically doing the project manager's work. Last but not the least, the pitch team was responsible for delivering our final project at the end of the semester to the whole class.

Each member wrote their own informative and feature stories as well as contributed to a multimedia component of the project. For this project, I wrote the story of how to save money for a night out and shoot and edited a video focused on "slow food."